Products
Separators and decanters of brands GEA Westfalia Separator, Alfa Laval, Flottweg and other industry-centrifuges, for example peeler centrifuges, worm screen centrifuges, pusher centrifuges, inverting filter centrifuges, tubular centrifuges etc. of brands Siebtechnik, Andritz Separation, Ferrum, Guinard, Heinkel und CEPA etc. supplies Centrimax. Used and factory-rebuilt with a new PLC system control and warranty.
Separators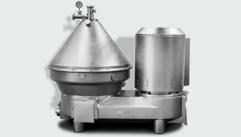 Separators are centrifugal systems employed in the clarification of liquids or the separation of two liquids of different densities.
Decanters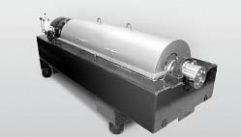 Decanters (decanter centrifuges) are another type of centrifuge; they are able to handle larger quantities of solids than separators.
Other industry-centrifuges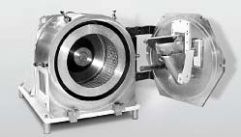 Peeler, pusher, worm-screen, inverting filter, basket and tubular centrifuges complete the range of centrifuges.
More machines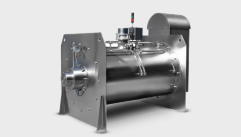 Centrimax's range of products also includes such other machines as filters, dryers, evaporators, etc.